My name is Carole Arès and we are located in Costa Rica CENTRAL AMERICA.
All of our Aussies live inside with us as family members (Border collies as well).
We are hooked on AUSSIES and love our new BC family members.
FCI, AKC and ASCA registered.
DNA health clearances done on all our dogs and OFA for elbows, patella and hips.



********LITTER UPDATE**********
EXCITING LITTER EXPECTED END of 2018
Check details under UPCOMING LITTERS

​Harmony Hill's The Search is Over (red merle female),
Majestic Must Be Magic

Ms Magic is 1/2 sister to MBIS Mjestic Eliter Click Endeavor - SLICK
Magic was spayed due to 4 demodex outbreaks.
​She has found her forever home - an agility home in Panama. Thank you Maydeth and Miguel.

NEWS UPDATE: Year 2016 we were ready to add back a Border Collie to our family.
Some years ago i fell in love with "Clan Abby Phantom of Love" and contacted Judy Vos (CLAN ABBY) for a show quality BC. It was not long afterwards that she sent Oreo to us. She was everything i had dreamed in a BC...... loyal with a wonderful temperament.
​She was my children's best companion and a fabulous show dog.
​Judy Vos- you were the BEST at making dreams happened !
No one will ever be You. You are truly missed.
​Check out PAST DOGS for pictures of Oreo and our past and present dogs.

2016:
Majestic Must Be Magic - Ms. Magic is 1/2 sister to MBIS Majestic Elite Click Endeavor - SLICK
Blue and White Markings, bred by Ronni DeLay and Ricky Johnson.
AKC RegistrationL DN46736206
DOB: 05/26/2016
NCL n/n, CEA clear/normal, CN clear/normal, DM Clear/normal, MDR1 clear/normal, ​TNS clear/normal, DNA profiled AKC
SPAYED due to demodex outbreaks.



AUSSIE PUPPIES: All puppies are in their forever homes: (Past litters)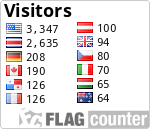 Copyright 2008 Loyalty Aussies